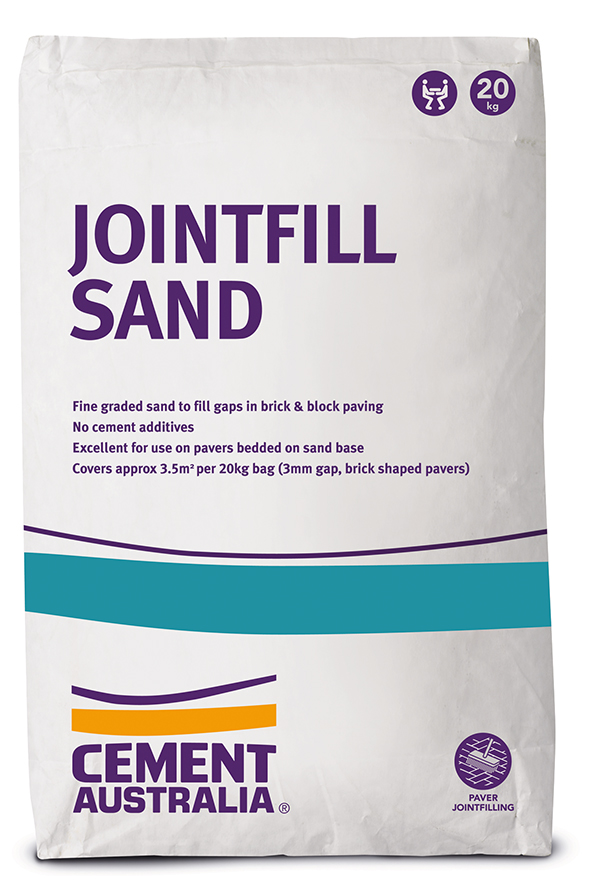 Jointfill Sand is a blend of graded fine sands that can be used to fill gaps in all types of brick and block paving, or blended further with cement and aggregates for consistent mortar and concrete mixes.
Safety Data Sheet
Applications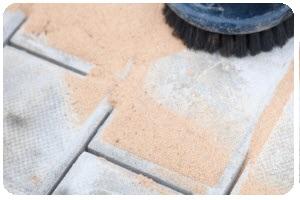 Available Sizes

Delivered by pneumatic tankers and discharged into a silo for storage. Please refer to Guidelines for delivery of bulk cementitious product
Fine graded sand to fill gaps in brick & block paving
No cement additives
Excellent for use on pavers bedded on sand base
Covers approx 3.5m2 per 20kg bag (3mm gap, brick shaped pavers)
Lay pavers as per manufacturer's instructions. Pour bag contents onto pavers ensuring the sand remains dry. Sweep Jointfill Sand into all joints using a stiff broom, until all gaps are filled.
Work a vibrating compactor, rubber mallet or similar piece of equipment over the entire paved area to assist the flow of filler into the joints and to ensure the joints are firm.
Thoroughly sweep the paved surface, topping up where necessary and remove all excess surface sand. Paved area is then ready for traffic.