Post Set Concrete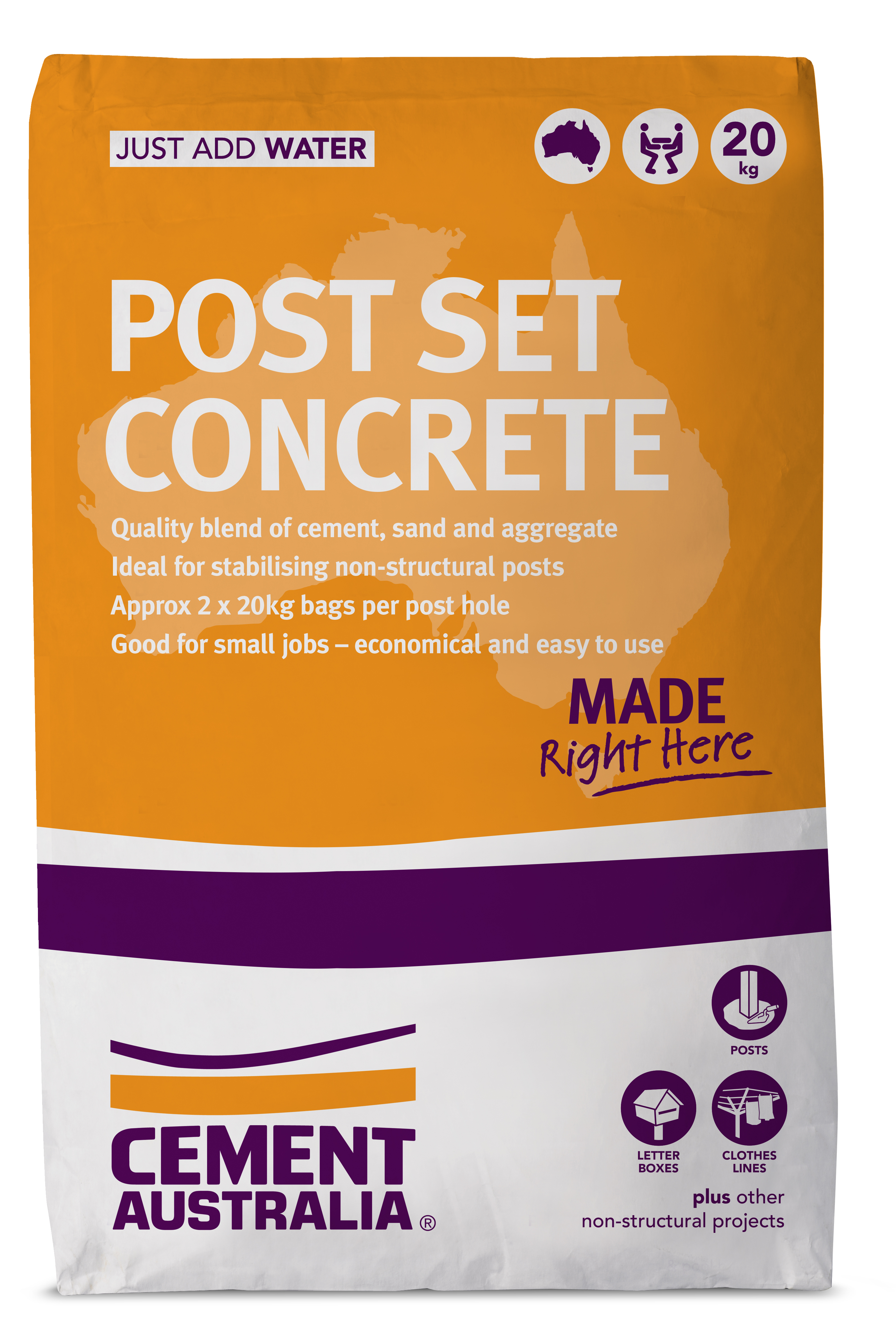 Post Set Concrete
Post Set Concrete is a proportioned blend of cement, sand and aggregate, ideally suited for stabilising non-structural posts including fence posts, letter boxes and clothes lines.
For a stronger, more durable finish, Cement Australia recommends using Extra Strength Pro-50.
Safety Data Sheet
affordable mix for stabilising non-structural posts
ideal for jobs that can wait up to 24 hours before removing supports
Place the post in the hole and provide support so that it does not fall over. Note: The hole should be pre-soaked to limit the absorption of water from the Post Set Concrete mix.
Place Post Set Concrete in a wheelbarrow, create a hollow and add 2.5 litres of water per bag and mix. Only if absolutely needed, add small amounts of additional water to achieve a workable mix.. Too much water ruins good concrete.
Place mixed Post Set Concrete in the hole, compact around the post and leave to set. Supports should be left for 24 hours.