Gap Sand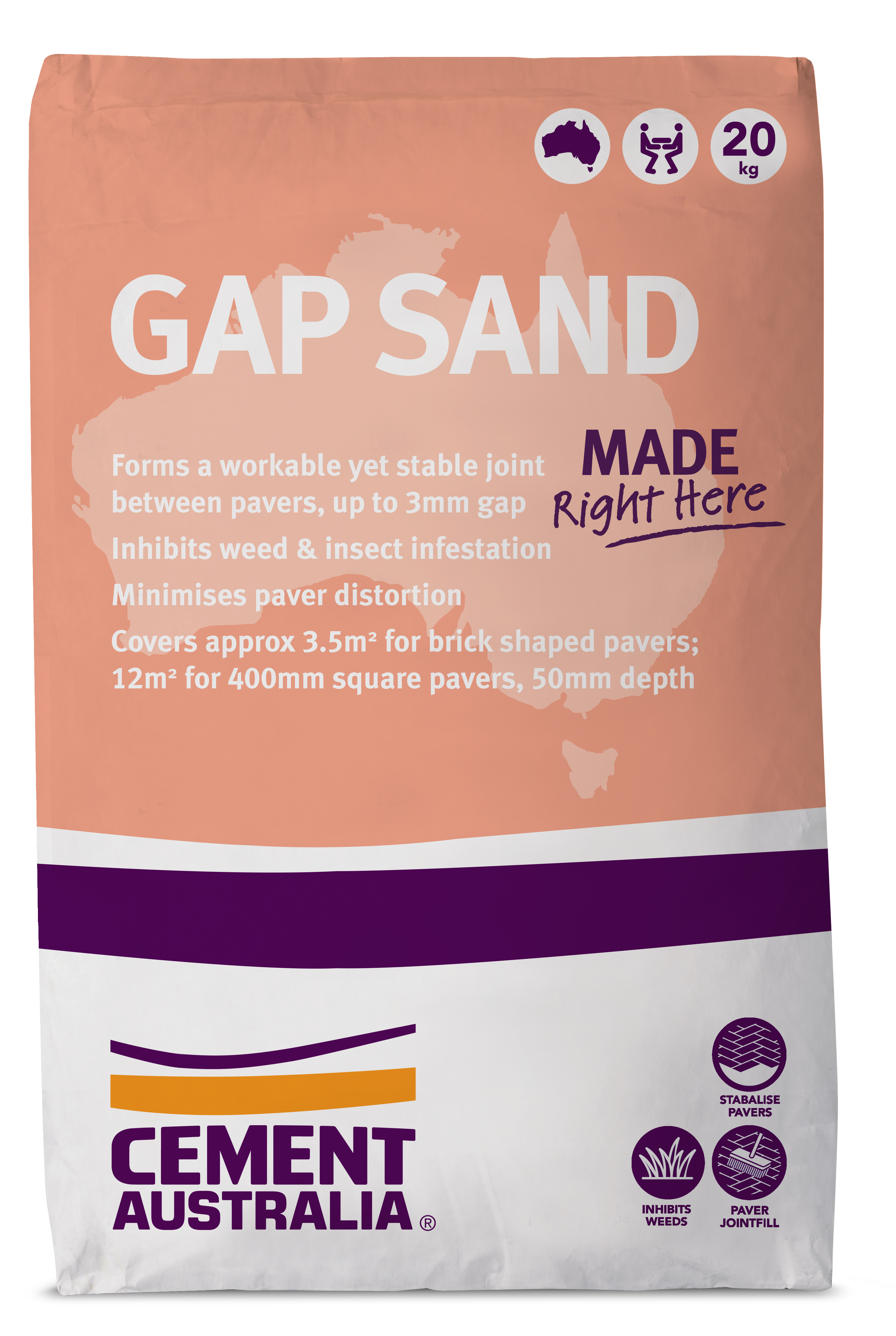 Gap Sand
Gap Sand is a special blend of graded fine sands and additives designed to lock into place all types of brick and block paving.
 
PLEASE NOTE Gap Sand is suitable for filling joints up to 3mm maximum. It is not designed to function as a grout.  Finished Gap Sand will be firm, but not hard.  For larger joints, Cement Australia Sand & Cement is recommended.

Please see all the limitations below before use.
Click here to watch BCM for Tradies using Gap Sand
Safety Data Sheet 
Forms a workable yet stable joint between pavers, up to 3mm gap
Inhibits weed & insect infestation
Minimises paver distortion
Covers approx 3.5m2 for brick shaped pavers; 122 for 400mm square pavers, 50mm depth