Oxides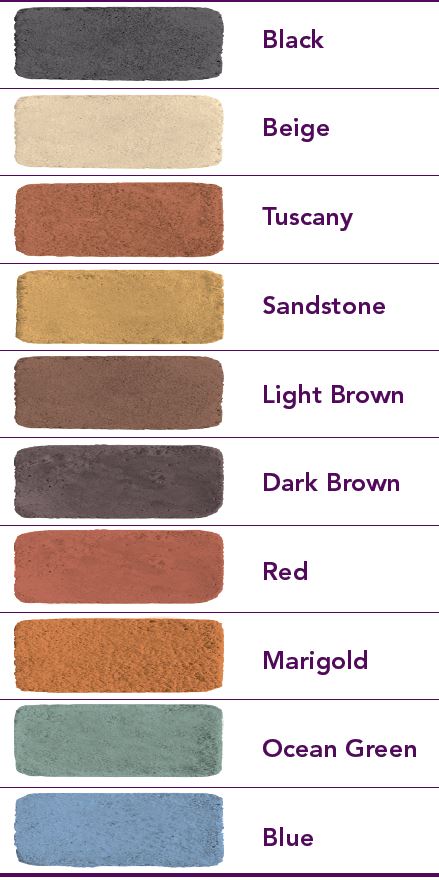 Oxides
The Cement Australia Oxides range gives you unlimited possibilities to improve the aesthetics of concrete, mortars and renders through coloured finishes.
Please note: The swatches displayed are a guide only, as actual colour can vary due to screen and device settings. For colour consistency, test a small area first and always ensure the same mix is for following batches when finishing a larger job. 
Click here to watch WTW for Tradies using our Oxides in White Cement & Trade Mortar
 
​​​​​​Safety Data Sheets
beautiful, long-lasting coloured finishes
less cost and less hassle for upkeep of coloured mortars, renders, and concrete
suitable for DIY, residential and commercial projects
 
For best results, follow the instructions on the Oxide pack carefully.
Always accurately measure all ingredients, including water; and for multiple mixes, always use the same quantities.
For lighter, deeper colours use either White or Off White Cement or Render. Black, brown and red work best in Grey Cement.
Sand can also affect colour, so source enough sand in one purchase to complete your project.
The maximum colour saturation you can achieve is 10% oxide addition of the cement content.
Avoid wastage and weakening of your mix by overdosing on oxide.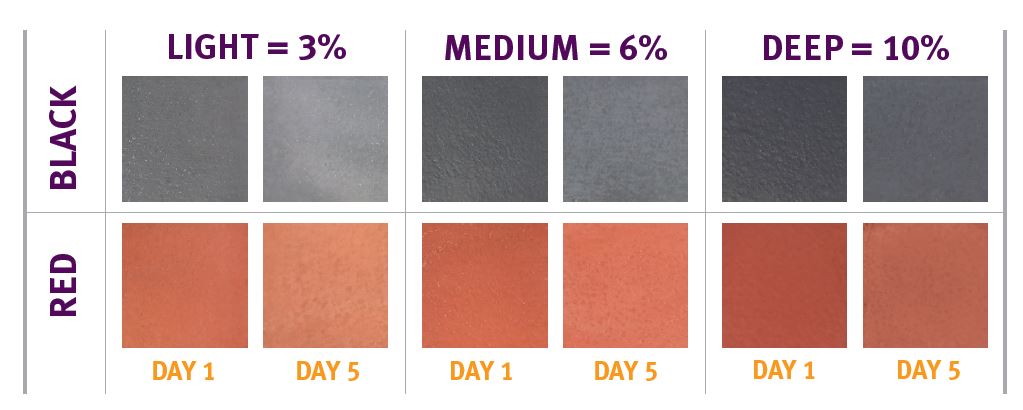 The above table is provided as a guide to illustrate the difference in colour saturation of both the ratio of oxide (Light, Medium or Deep) to cement, as well as colour lightening over the first 5 days as the cement cures. Ensure your ratio percentage is based on the cement content only, as oxide will not colour sand or stone.