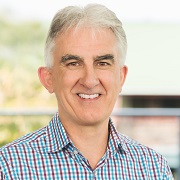 Rob Davies
Chief Executive Officer & Managing Director
Rob Davies joined Cement Australia as CEO in March 2012. An MBA graduate, with a Bachelor of Mineral Technology (Hons), Rob has extensive executive, senior management and operational experience in manufacturing environments in both New Zealand and Australia.  Prior to joining Cement Australia, Rob was the Chief Executive of Carter Holt Harvey Woodproducts in New Zealand.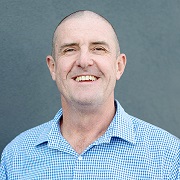 Warren Waples
General Manager – Operations
Warren joined Cement Australia in September 2016 as GM Operations. With 25+ years operational leadership roles with BHP, Orica and Incitec Pivot Limited, Warren brings extensive safety, manufacturing and asset management experience to the Cement Australia team. Warren has a Bachelor of Engineering (Hons) and is an MBA graduate.

Phil Halpin
General Manager - Sales, Marketing and Risk
Phil joined Cement Australia as an Area Account Manager in the NSW bulk team in February 2008, prior to being appointed to the role of General Manager Sales and Marketing in September 2017. Phil held numerous sales leadership roles in various locations across the Eastern Seaboard encompassing both the bulk and packaged cement streams./p>
With 20+ years experience in Sales and Marketing within the construction and building materials industries, Phil brings to the Cement Australia Team a deep understanding of what customers truly value in their businesses.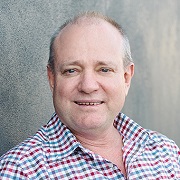 Blair Price
General Manager - Supply Chain & Logistics
Blair joined Cement Australia in the Distribution operations manager role in March 2017 prior to appointment as the GM Supply Chain and logistics in September 2017. Blair has over 35 years of  supply chain experience to go with his formal logistics qualification from Monash University in Victoria.
Blair has held various senior operational and general management roles in Logistics and supply chain  in the Timber and Wood Panels industry and prior to Cement Australia was the Chief executive  at CHH Pinepanels the largest particleboard panel manufacturer in Australia.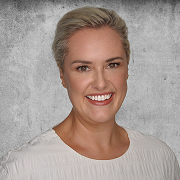 Ainsley Barahona Santos
General Manager - People & Capability
Ainsley joined Cement Australia in 2022 leading a renewed focus on organisational talent and capability. Ainsley brings 20 year experience in People & Culture executive roles across sectors including industrial, manufacturing, supply chain and consumer goods. 
Ainsley has a Master of Coaching Psychology, Master of International Relations, Bachelor of Communications and is a graduate of the Australian Institute of Company Directors.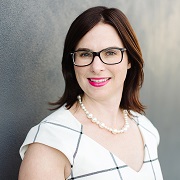 Sophie Evans
Group General Counsel & Company Secretary
Sophie commenced with Cement Australia as Corporate Counsel in October 2010 and was promoted to Group General Counsel and Company Secretary in August 2012.  Sophie has a Bachelor of Arts and Laws with Honours.
Prior to joining Cement Australia, Sophie worked as Corporate Counsel at Parmalat, a global milk manufacturing and distribution business.
Sophie has a broad experience in commercial law, risk management and compliance. She has a particular interest in competition law as she previously worked in enforcement at the Australian Competition and Consumer Commission (ACCC).