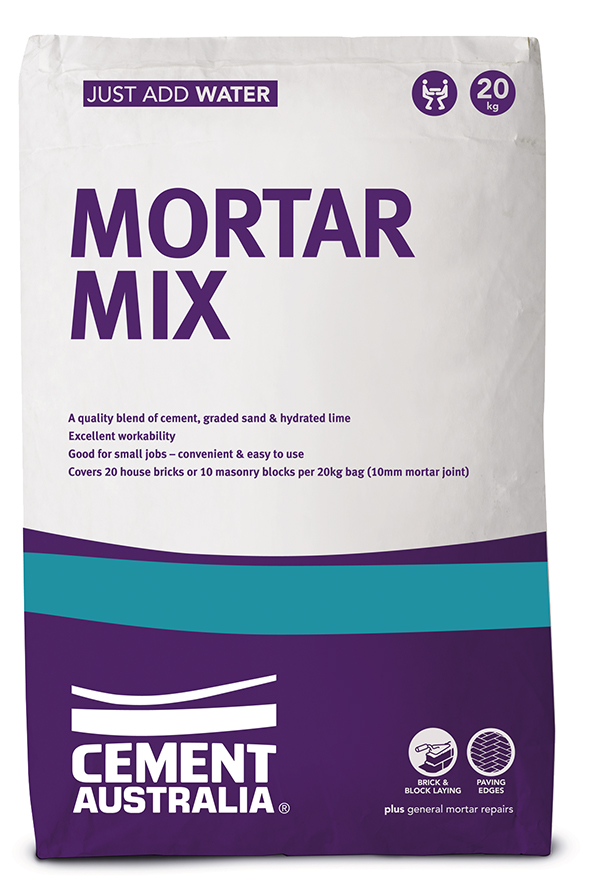 Mortar Mix is a carefully selected and proportioned blend of graded sand, cement and hydrated lime. Mortar Mix is suitable for general mortar applications and for laying of bricks, masonry blocks and stonework.
Safety Data Sheet
Applications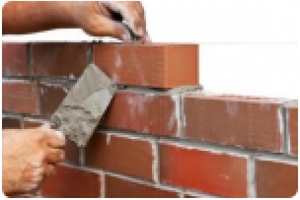 Available Sizes

Delivered by pneumatic tankers and discharged into a silo for storage. Please refer to Guidelines for delivery of bulk cementitious product
A quality blend of cement, graded sand & hydrated lime
Excellent workability
Good for small jobs – convenient & easy to use
Place the required amount of Mortar Mix into a wheelbarrow, plastic bucket or on a non-absorbent surface making a 'well' in the centre of the powder for the water.
Add the clean, pre-measured water gradually (3.5 litres of water per 20kg bag), making sure that it does not wash any of the cement away and mix thoroughly to obtain an even and consistent mix. Only mix as much mortar as you can use within one (1) hour.
Apply the mix with a trowel. Allow the Mortar Mix to stiffen to touch dry before attempting to rake or finishing the mortar joints.